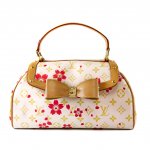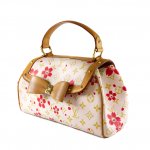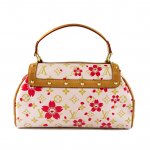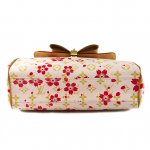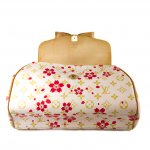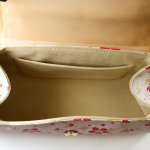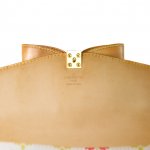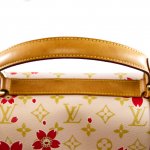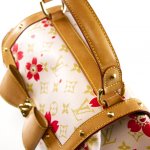 LOUIS VUITTON Limited Edition Cherry Blossom Sac Retro
1.820,00€
The Louis Vuitton Limited Edition Red Cherry Blossom Sac Retro Bag is an extremely rare piece from the Spring/Summer 2003 collection. This is a timeless and feminine bag that Louis Vuitton lovers everywhere will want to collect. With its vintage flair, beautiful studs, padlock and bow, and exquisite hardware details, you won't want to miss this bag.
TheLouis Vuitton Cherry Blossom Monogram Canvas is a limited edition collection from 2003. Does the collection show sweet cherry blossoms with playful smiley faces. Designed by Japanese designer Takashi Murakami for Louis Vuitton, he wanted to bring some freshness and cheerfulness to the iconic monogram pattern and so the Cherry Blossom Monogram Line was born. Together with Marc Jacobs, this popular collection became a huge success!
The outer canvas is clean and beautiful. The leather upholstery and handle have a nice light to medium patina with signs of wear on the lower corner edges and the bottom piping. The leather handle and bow have slight creases. The lining is clean and in excellent condition.A beautiful cohesion of the traditional and the fanciful, this bag adds a touch of vibrancy to any style.
---
Material:
Monogram Canvas
Colour:multicoloured
Metal elements:Gold-coloured fittings
Inner material: textile lining
Size:
30 x 19x 9.5cm
Condition: Very good *

Brand new: This bag has never been worn and comes with all accessories.
As good as new: The bag shows no traces of use, mostly the foils of this bag were removed.
Very good: This bag will show very slight signs of use.
Good: This bag is still in good condition and shows slight to medium signs of wear.
Used: This bag is visibly and gracefully aged, it will show signs of wear and some damage.
Sold