Anyone who has ever bought an expensive handbag will say that it was not a waste, but a good investment. And even if that wasn´t the intention behind the purchase, you probably won't be mistaken. There was a time when handbags – compared to traditional collectibles – were considered purchases with no chance of increasing in value. Now, however, an era of new values is beginning!
In this post, I want to tell you about the investment potential behind an Hermès handbag. Have fun with it!
Hermès Bag: a lucrative Investment
The interest in rare handbags as an investment came as a result of the 2008 financial crisis. Around the world, even wealthy people began to think more carefully about their expenditures. Investments became smarter and more thoughtful. People began to treat bags the same way they treat other luxury items – watches, jewelry, cars and paintings. Since then, a handbag from an international luxury brand like Hermès has become one of the most profitable consumer products with the potential to increase in value. As opposed to a car, the Hermès bag immediately increases in value after leaving the Hermès boutique. Even daily use can hardly affect the increase in value due to the masterful craftsmanship.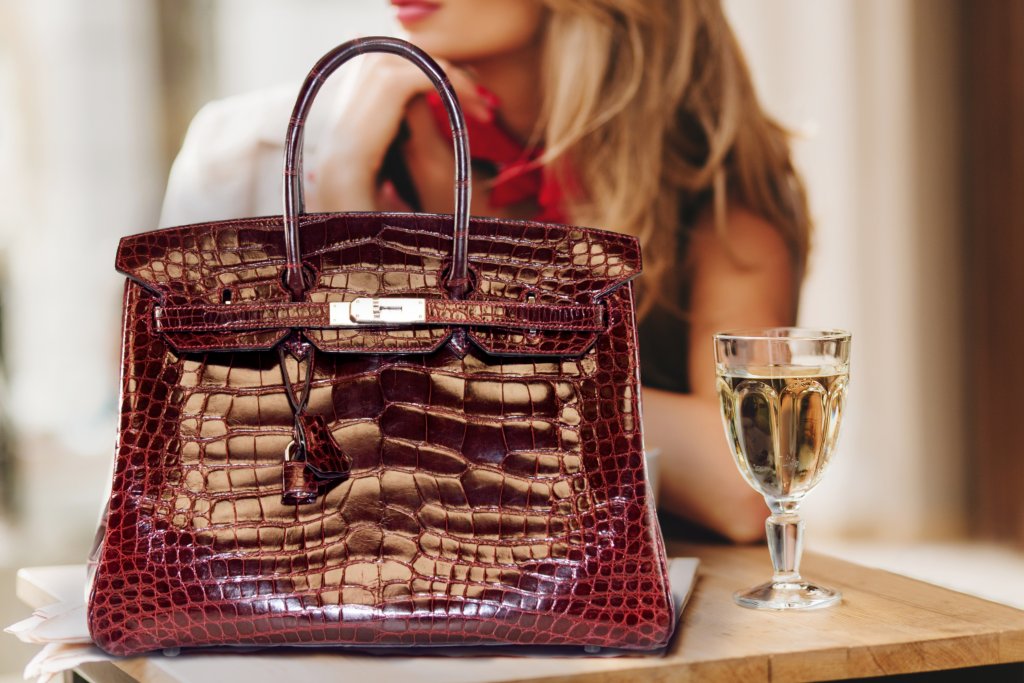 Luxury accessories as collectibles
Over the past 12 years, collector interest in rare accessories has increased, and the current crisis has also been good for the secondary luxury accessories market. In fact, at the moment it is the fastest growing sector in the world of collectors. Here, the offer and the available special editions play the central role in attracting new, younger collectors to the auctions. Today, in the ocean of the luxury secondary market, rare Hermès handbags are the tip of the iceberg. At Sotheby's and Christie's handbags of the French luxury brand regularly achieve new top prices. What makes an auction special is that the media world gets an exciting story behind the Hermès bag, and the bids create a new investment trend. And it looks like this will redefine the entire game of classic auctions. Ultimately, all Hermès models – both new in the boutiques and pre-owned pieces – will be viewed and valued in a whole new way under the prism of investment. And such an investment may – in the not too distant future – create a new hype in the business world.
New stars: Handbags break records at auctions
Despite global economic uncertainty, some luxury investments are enjoying popularity. Handbags are the biggest investment winners, up 20% in 12 months, according to the Knight Frank Luxury Investment Index (Wealth Report 2021). And the Hermès handbag even tops the Luxury Investment Index.
Laut Art Market Research (AMR) übertreffen Designer-Handtaschen in Bezug auf ihr Investitionspotenzial mittlerweile sogar Kunst, Oldtimer und seltene Whiskys. Some Hermès bags have even increased in value by an average of 83% over the past decade. According to the report, designer handbags sold at auctions last year for nearly $33 million. The ten most expensive Hermès handbags ever sold at auction were all crocodile leather Birkins. Most coveted bag? Of course, the Himalayan Birkin made of Niloticus crocodile leather, which resembles the snow-covered Himalayas. The most expensive Himalayan Birkin to date, with 18-karat white gold hardware and 245 diamonds, sold at auction at Christie's for just under $380,000.
Passion for Hermès bags
Of course, there is a high percentage of Hermès customers who experience a great passion for their handbag collections and refuse to sell them once they are in their possession. The harder an Hermès bag is to acquire – whether because it is part of a limited edition or made of special materials – the more coveted it becomes. Nowadays, people around the world are buying Hermès handbags specifically to get an attractive return in a short period of time. Dieser Trend wird sich in den kommenden Jahren weiter manifestieren und langfristig unsere Wertschätzung für Hermès-Handtaschen verändern – auch Hermès beobachtet diese Entwicklung.
Handbags from other brands e.g. Chanel, Louis Vuitton, Christian Dior, Bottega Veneta and Fendi, followed by Gucci, are also going up with time. In general, the price of rare handbags has increased by 108% within a decade. However, Hermès occupies a very special place in the ranking: it is the number one brand for every major auction house and collector.
Text from Evi about Hermès translated from German